Find Your Career
GM Financial is more than just a place to work. With a focus on creating a winning culture, GM Financial is a place where you can belong, discover and thrive in your career.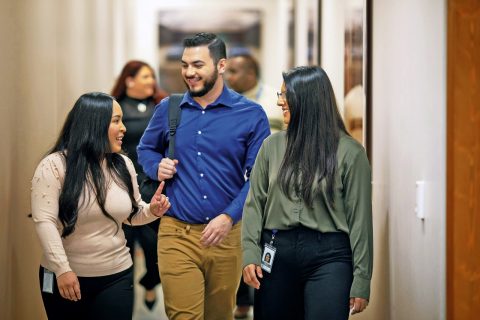 We are always looking for new people with diverse talents. GM Financial is a workplace where dedicated people have the opportunity to work together and celebrate our successes. Our culture is based on respect, integrity, innovation and personal development.
GM Financial is an Equal Opportunity Employer and is committed to diversity and inclusion at every level of our organization. We do not discriminate against any applicant or employee based on race, color, age, gender, national origin, religion, sexual orientation, gender identity, veteran status, disability or any other federal, state or local protected class.
Applicants with a disability can request reasonable accommodations at any time during the hiring process or at any time while on the job. Please contact GM Financial at 1-866-411-4748 to request a reasonable accommodation for the hiring process.
Teamwork

Teamwork is the foundation of providing a great experience for our customers and employees.
Excellence
High performance is driven by passion, perseverance and commitment. Expectations are high, and we will deliver.
Integrity
We operate with integrity toward each other, our customers and the markets in which we operate.
Diversity
We promote inclusivity with our customers, employees, business partners and community.